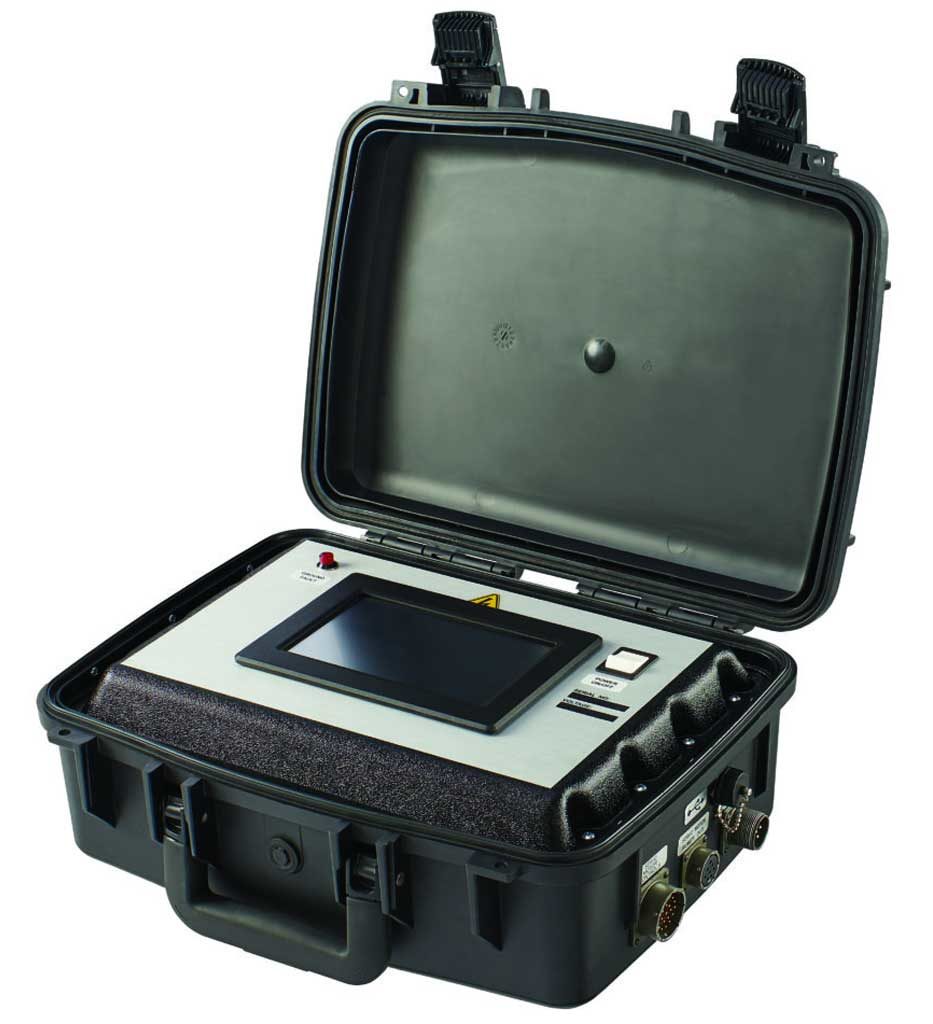 Fire Resistant Torque Multiplier Case
Custom Case Need: A highly customized, sturdy case which was fire resistant, airtight and waterproof. Beyond these key protective attributes, the case also required specific functionality in a densely-packaged small case including the integration of exterior IP connectors, storage space and the overall ability to protect sensitive on-board calibration devices in the most demanding environments, all while allowing for access to calibrate the tool.
Case Solution:  Partnering with the customer for the tooling, the case solution was designed with a two-piece thermoformed mounting panel, the ability to lift the top face of the panel into the lid, for maximum storage, and also included routing into the wall to accept the exterior IP connectors. In the end, all of the customer's specs were incorporated, included the key protective attributes such as fire-resistant construction. Ultimately, the functional and protective design met all needs, including the ability to allow for the frequent calibration an industrial torque wrench requires.
The customer Program Manager, reflecting on the project, stated, "Gemstar provided us with a robust custom case for a sensitive electro-mechanical tool that is used in very demanding industrial and construction environments.  Despite our many design changes and need for a highly customized case, Gemstar accepted the challenge and provided a rugged, functional case that looks as good as it performs".
Learn more about our fire resistant cases.