Fire Resistant Cases
Our Sentinel and Stronghold watertight cases can be produced with an engineered and lab tested, fire rated resin to meet commercial and government regulations.  These cases offer an additional level of protection beyond our proven, rugged design.
These cases can be fully customized with fire rated plastic inserts, foam cushioning, routings for connectors, custom mounting options, labeling, and much more.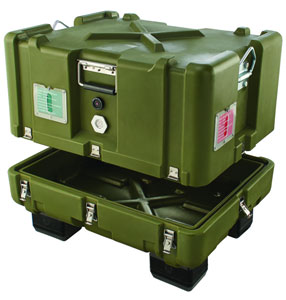 Custom Case Need: A customized, sturdy, case which was fire resistant, airtight and waterproof. The case also required the integration of exterior IP connectors, storage space and the ability to protect sensitive on-board calibration devices in the most demanding environments, all while allowing for access to calibrate the tool.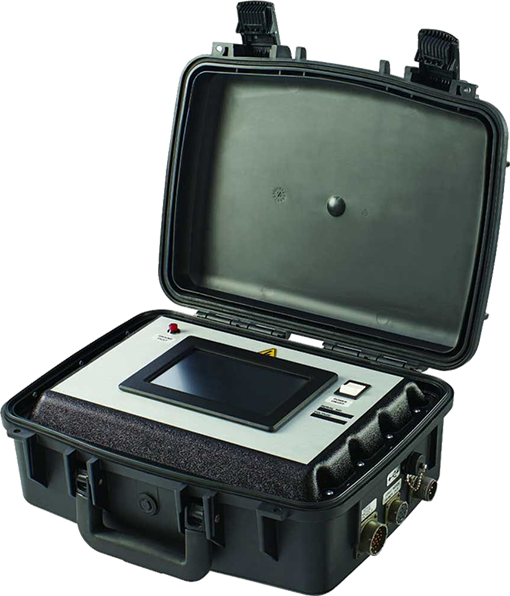 Testing and Certifications
Our cases are capable of passing military and industrial standards for long life reusable containers (LLRC), including:
MIL-STD-3010 Test Procedures for Packaging Materials and Containers
FED-STD-101 Test Procedure for Packaging Material ATA Specification 300, Category I
ASTM D4169
IP67 – IEC Standard 60529
MIL-STD 810
ASTM D999 – Vibration
ASTM D6179
ASTM D5276
STANAG 4280/AEPP-3 Standard Packaging Test Procedures ISTA Test Procedure 1A
We have in-house testing equipment, which we use to continually verify our cases and certify custom designs.
Let's talk about your custom project.
Get in touch with us to get your project started today.