NEWS RELEASE
December 27, 2022
New Leadership at Gemstar Ready to Drive Growth in Protective Hard Cases and Custom Part Solutions
 Gemstar Manufacturing introduces new leadership, equipping the company to drive future growth in hard cases and custom parts solutions. 
Cannon Falls, Minnesota – To continue to drive the company's growth after significant advancements in product offerings and manufacturing capabilities and capacity, Gemstar Manufacturing has named Mark Hedin to the new role of Business Leader and Kevin Paulson to the role of Director of Product.
Gemstar Manufacturing, headquartered in Cannon Falls, Minnesota, is an engineering-based solutions provider with more than 55 years of manufacturing experience in protective packaging and custom parts solutions. Gemstar's full-service manufacturing capabilities include industry-leading, vertically integrated manufacturing processes, a fully staffed engineering team, in-house tooling, 5-axis routing, and full-service finishing.
About the New Leaders
In his new role as Business Leader for Gemstar, Hedin will support continued investment into the Gemstar brand as it continues to fuel growth and increase its market share in the hardcases and custom parts industry segments. Hedin, who led the Gemstar sales efforts from 2004 to 2007, returned to the company in 2014 as Gemstar's President of Operations. In 2018 he joined the leadership team of Gemstar's parent company, Gemini, as Vice President of Sales for both divisions, which he will continue to serve as in addition to his new Gemstar duties.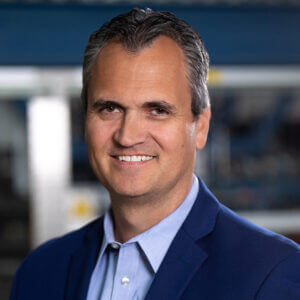 Paulson joined Gemstar Protective Hard Cases in May 2022 as the company's Director of Product. Paulson will support the development of new products and innovative manufacturing technologies. Prior to joining Gemstar, Paulson worked for 23 years with Ergotron, most recently as Senior Director of Ergotron Custom.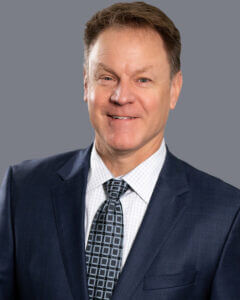 Optimizing Technological Investments Through Strong Leadership
The addition of Paulson and the appointment of Hedin to lead the group's efforts will be instrumental for Gemstar in taking full advantage of the strategic investments in technology by the Gemstar leadership team. Among these investments is Gemstar's exclusive Robomold® manufacturing technology. This technology provides precision custom part solutions with fully automated capabilities, allowing Gemstar to produce cutting-edge part solutions, such as unique geometries and multi-layer products not available in conventional rotational molding. Gemstar is proud to be the first manufacturer in the United States to offer robotic rotational molding.
In 2022 alone, Gemstar developed and released more than 90 new hard case sizes and configurations. These developments are backed by a sizeable expansion – an increase of 45,000 square feet of manufacturing space – of the Gemstar plant in Cannon Falls, Minnesota, which is located in the Minneapolis-St. Paul metro area.
To learn more about Gemstar Manufacturing, visit https://www.gemstarmfg.com/.
About Gemstar
Gemstar Manufacturing is an engineering-based solutions provider with more than 55 years
of manufacturing experience and knowledge. The company is a family-owned business supported internally by long-term employees. The firm's history is rooted in custom manufacturing and the dedication of a customer-centric organization. Gemstar's mission is
"To test the limits of plastic manufacturing and exceed the expectations of customers."
Media Contacts:
Stephen Dupont, APR
Pocket Hercules
612-916-4124 (mobile)
stephen.dupont@pockethercules.com