NEWS RELEASE
January 4, 2023
Gemstar Manufacturing's investments boast new company standards for technological innovation, quality, and a commitment to customer service.
Cannon Falls, Minnesota – To better position itself for future growth, Gemstar is refreshing its brand and investing millions of dollars in technological advancements to capitalize on growing marketplace opportunities.
Gemstar Manufacturing, headquartered in Cannon Falls, Minnesota, is an engineering-based solutions provider with more than 55 years of manufacturing experience and protective packaging knowledge. Gemstar's full-service manufacturing capabilities include industry-leading, vertically integrated manufacturing processes, a fully staffed engineering team, in-house tooling, 5-axis routing, and full-service finishing.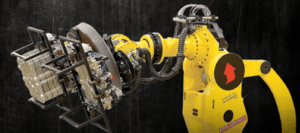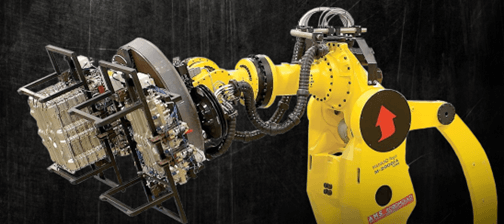 Commitment to the Industry
Anticipating the needs of military, commercial, and OEM customers, Gemstar developed and has released more than 90 new hard case sizes and configurations in 2022. These developments are backed by a sizeable expansion – an increase of 45,000 square feet of manufacturing space – of the Gemstar plant in Cannon Falls.
"As we've grown with our military, government, commercial, industrial, and OEM customers, we identified the necessity to clearly communicate all that we do and all that we're capable of offering to our customers," said Kevin Paulson, Director of Product for Gemstar Manufacturing. "These investments in the Gemstar brand will allow us to more clearly communicate the value that Gemstar delivers to the marketplace."
Gemstar's brand refresh also includes the launch of a new website, www.GemstarMFG.com, including a robust interactive case finder.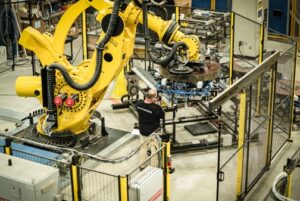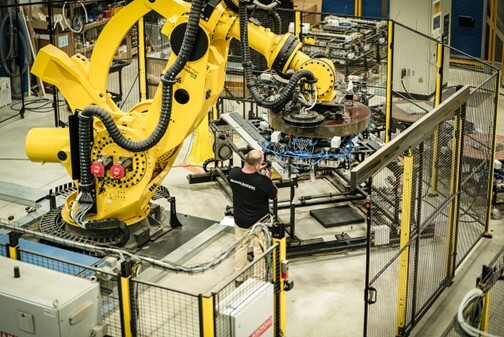 Superior Technology Backed by Superior Customer Service
Utilizing several high-tech processes, including robotic rotational molding, traditional rotational molding, thermoforming, cold form bending, injection molding, and secondary fabrication, Gemstar designs, creates, and tests highly technical solutions to meet any industrial or commercial application.
Gemstar is proud to be the first manufacturer in the United States to offer robotic rotational molding. Gemstar's proprietary Robomold® manufacturing technology provides precision plastic solutions with fully automated capabilities. Robomold technology provides product consistency and repeatability, material control, and superior quality. This technology allows Gemstar to produce cutting-edge plastic solutions, such as multi-layer products not previously available in conventional rotational molding.
To learn more about Gemstar Manufacturing, visit https://www.gemstarmfg.com/.
About Gemstar
Gemstar Manufacturing is an engineering-based solutions provider with more than 55 years of manufacturing experience and knowledge. The company is a family-owned business supported internally by long-term employees. The firm's history is rooted in custom manufacturing, and the dedication of a customer-centric organization. Gemstar's mission is
"To test the limits of plastic manufacturing and exceed the expectations of customers."
Media Contacts:
Stephen Dupont, APR
Pocket Hercules
612-916-4124 (mobile)
stephen.dupont@pockethercules.com