A Case to Protect Against the Elements
Calibrated Testing Equipment Housing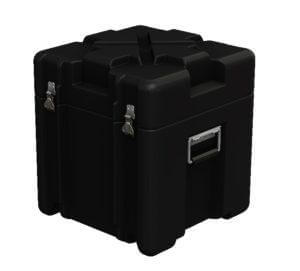 Custom Case Need: A rugged case to house a non-nuclear asphalt density gauge, the PQI 380  manufactured by TransTech Systems, Inc., for use in road construction. The case needed to sufficiently protect the calibrated gauge during initial shipment and then continue to protect the device during the rough handling and extreme environment that would be typical at a road construction job site.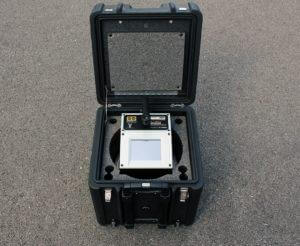 Case Solution: The prefect case size, big enough to offer protection yet as small as possible to ease transport and storage, did not exist.  Gemstar built tooling to create a new case model that would work perfect – SH1414-1204. Our Stronghold line of double-walled, rotationally molded cases was the right product design for the job. The molding process creates thick walls and even thicker corners, and the double-wall produces both a more rigid case and one-piece construction for a tongue and groove. The result: an extremely durable, watertight case, perfect for where the asphalt density gauge was going. The case was also equipped with an extension handle and wheels to make it easy to maneuver, a hinged door compartment in the case lid to maximize storage, and a foam set designed to thoroughly protect the gauge from damage.    
Jaret Morse, COO of TransTech Systems, Inc., explained that, "Gemstar partnered with us to build a case at the perfect size and level of protection we needed.  That Stronghold case has saved our PQI many times!".